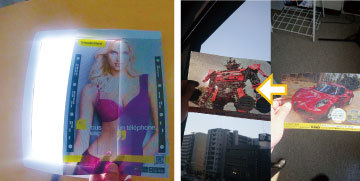 ①Technical Overview | Product Specifications
This is a printing technology that uses the optical illusion of creating a difference between light and dark by irradiating strong light from the back, making dark areas unrecognizable to the human eye.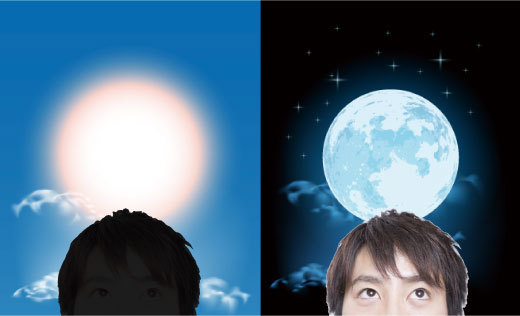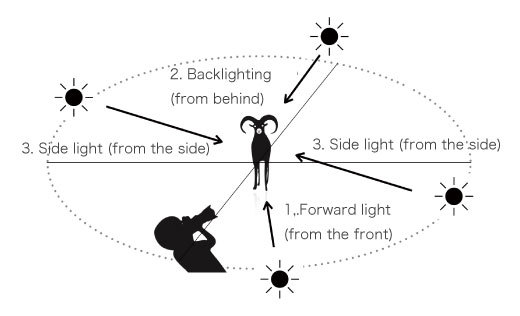 In backlighting, objects appear to be darker.When the light is "forward", the object appears to be brighter.
RELIGHT PRINT is a patented product that can switch between two different types of data, printed using the backlighting principle described above and the "stacking-less calculation data processing method" developed by SO-KEN.
About an arithmetic data processing method that does not require addition.
Special arrangement that is completed by inkjet.
How printing works (RELIGHT PRINT)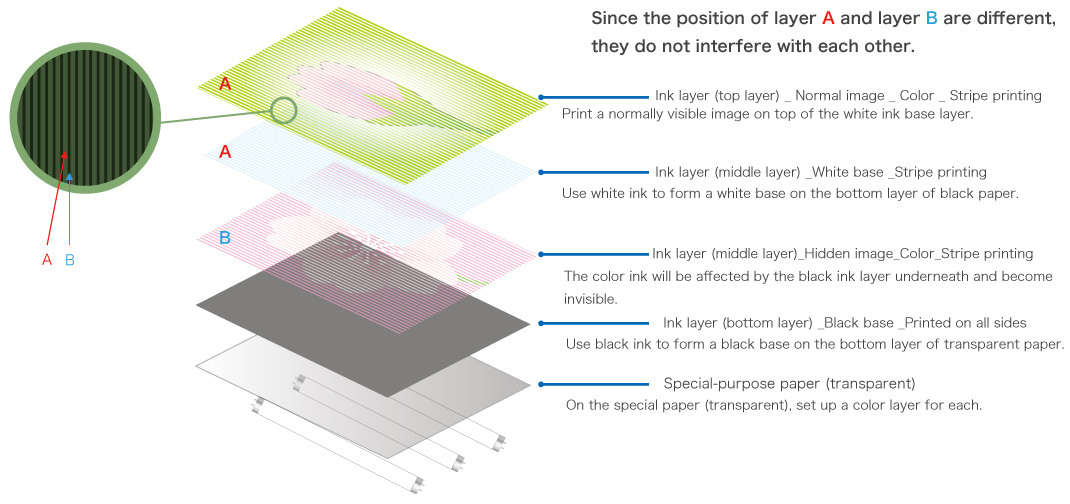 This is a printing technology that allows you to see two different designs on a single medium: a normal design in non-transparent ink printed on a transparent sheet, and a design in translucent ink that emits light when illuminated by a backlight.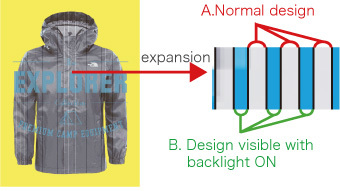 Under normal conditions, we can see the design of A. However, when the design of B is illuminated by the strong light from the back, the difference between light and dark makes A look black and invisible to the human eye. When the light from the back is turned off and the brightness becomes moderate, the A design can be recognized again.
Ink specifications and weather resistance
MIMAKI - Genuine UV curable ink CMYKW
Weather resistance
Weather resistance test conditions
ISO11341 1
Irradiance
60w/ ㎡ Permanent irradiation
Black panel temperature
65
Test chamber temperature
38
Relative humidity
70%
Equivalent to 1 year = 500 hours (reference value)
Shower every 2 hours for 18 minutes
②Notes on installation and use
Precautions in sunlight and excessively bright environments
Please note that the design will not change when the backlight is turned on under sunlight, but the design will change when the backlight is turned on after sunset.
Notes on RELIGHT PRINT design
What is a Spoiler?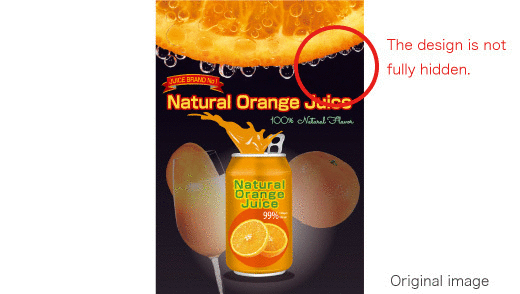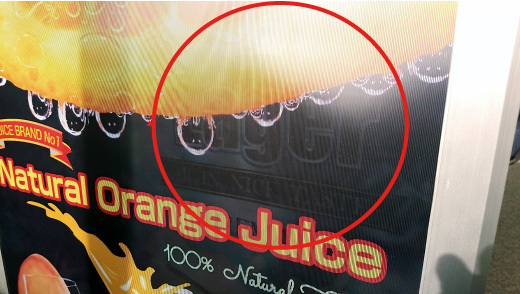 The standard type, RELIGHT PRINT paper, has a versatile gray density, but depending on the design to be combined, this phenomenon may occur.
By using smoke film for adjustment
The spoiler can be improved.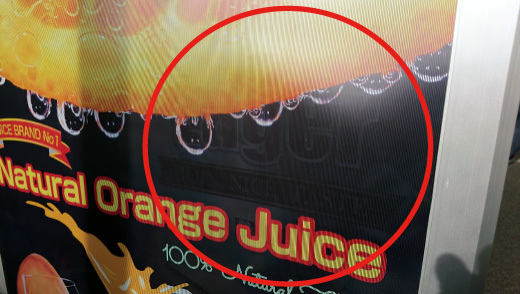 If left as is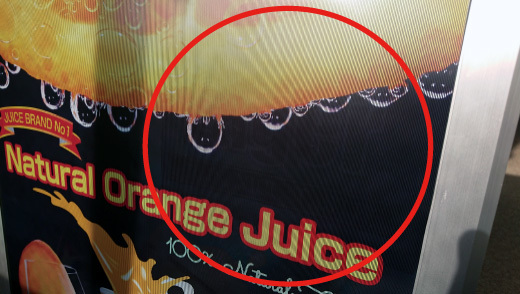 Concealing film processing
The smoke film is adjusted according to the color density of the original design and the brightness (lux) of the lighting device. This procedure eliminates the limitation of the design to be changed.The changing effect will be degraded under the sunlight or too bright environment.
How to deal with it
Image of smoked film on the surface
③About Triggers
Types of triggers to change the design of RELIGHT PRINT
Trigger (1)
Just place it on the tracing table.

Trigger (2)
light control

Trigger (3)
Just let it shine in the sunlight.